Posted by Feeders Pet Supply on Apr 12th 2022
April is Earth month and we are here to help you make more eco-friendly choices for your pet! Below we have curated some of our favorite sustainable and eco-friendly pet products. Celebrate Earth Day everyday by incorporating these products into your pet's routine.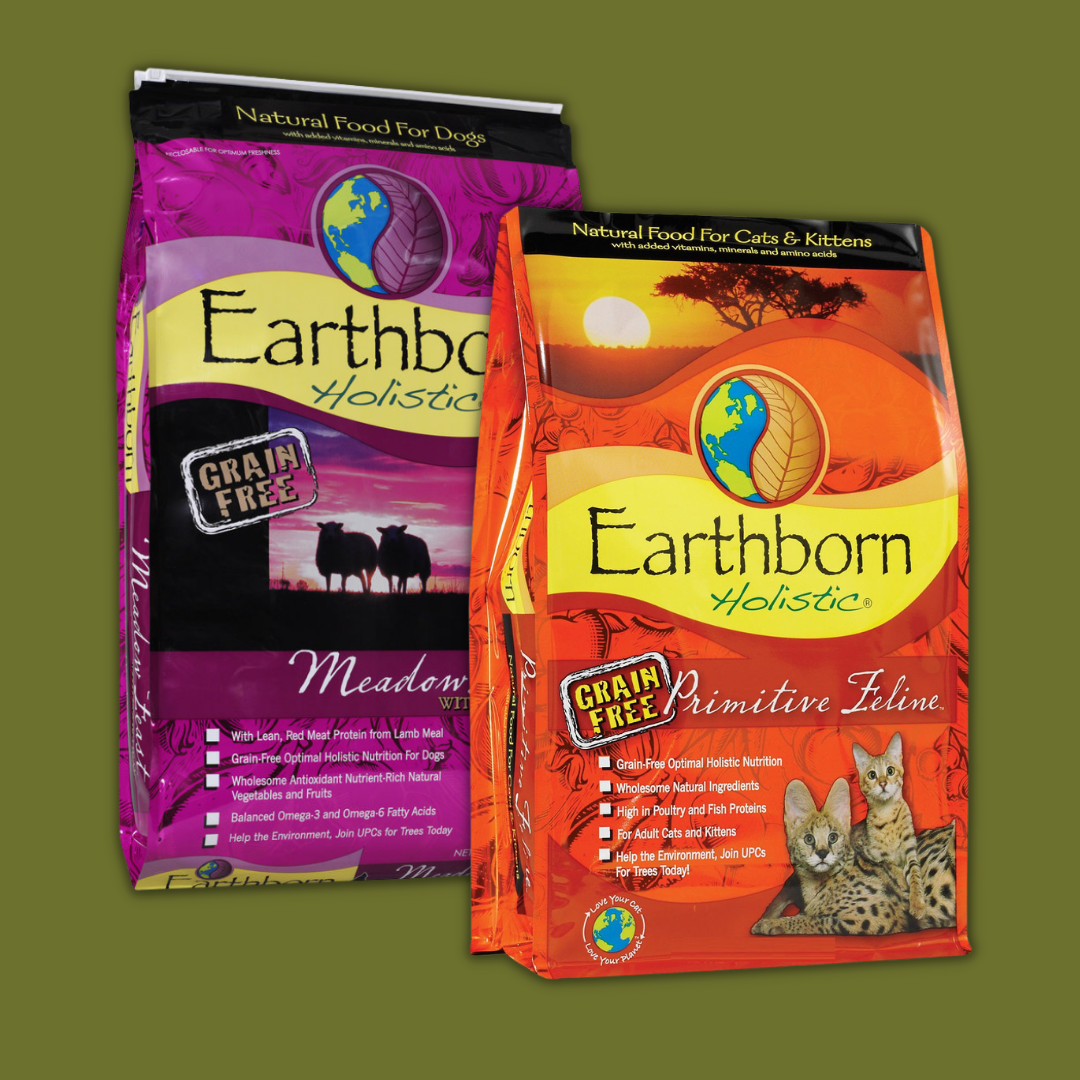 Earthborn Holistic Cat & Dog Food
Earthborn Holistic dog and cat food recipes are crafted with high-quality ingredients and added vitamins and minerals to nourish your whole pet. Not only are their dog and cat foods nutritious, their company is committed to bettering our planet. Their products are packaged in sustainable materials and are also recyclable. Earthborn Holistic also makes an impact through their UPCs for Trees program.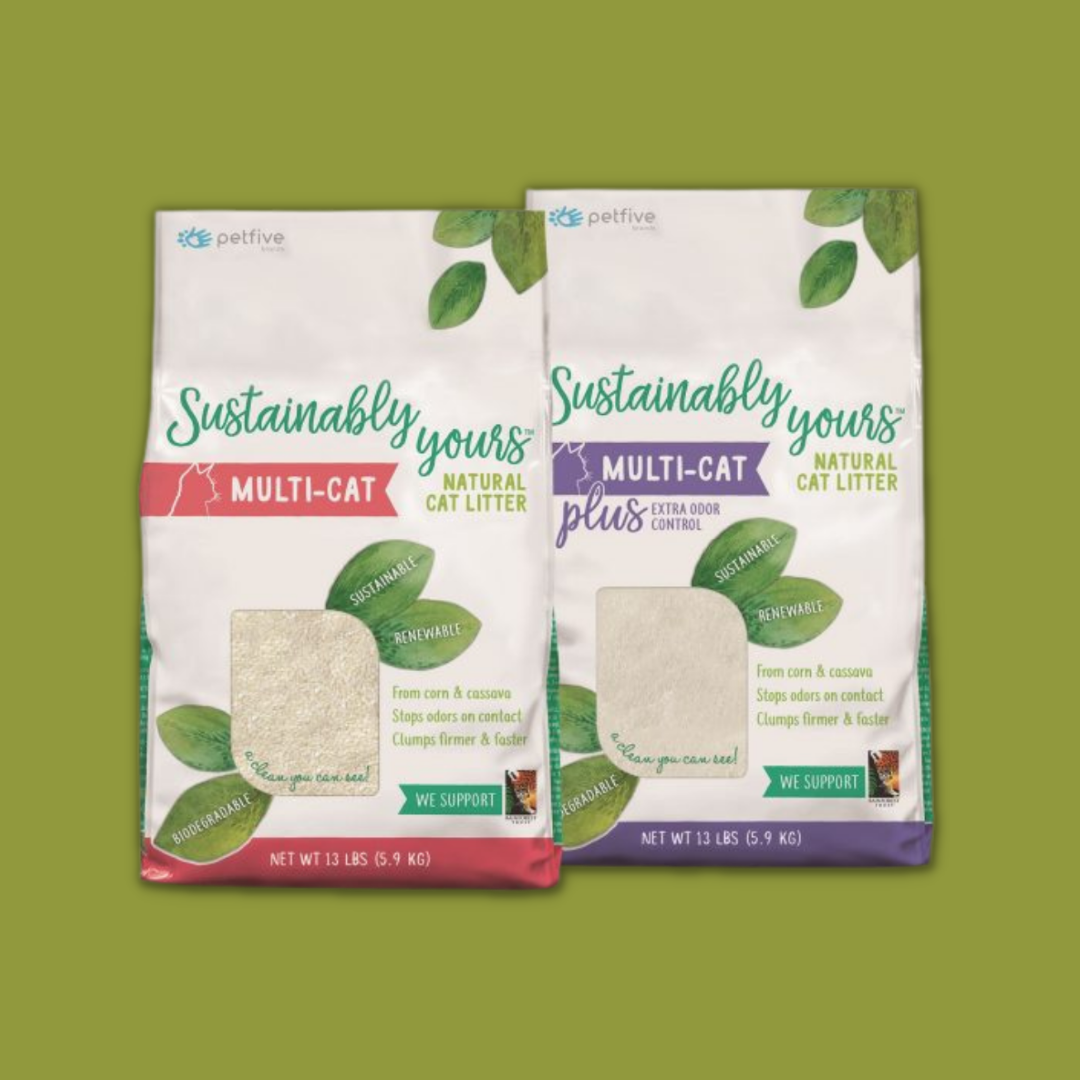 Sustainably Yours Cat Litter
If you are looking for a cat litter that works incredibly AND is eco-friendly, look no further than Sustainably Yours Cat Litter. Sustainably Yours is made from Corn and Cassava, two crops that are completely natural, renewable and biodegradable. This litter is also low-dust, chemical and fragrance free. Sustainably Yours doesn't stop with sustainable cat litter, they also donate a portion of every purchase to the Rainforest Trust.
Earth Rated Dog Waste Bags
Earth Rated Dog Waste Bags are a great alternative to your typical plastic waste bags. Earth Rated products are the industry leader in terms of quality, and most of all, affordability. At Earth Rated, they don't leave out the littlest of details - even their rolls' cores and packaging are made from recycled content!
Earth Animal Natural Remedies
Earth Animal is a pet company that focuses on producing the best products for the animals, people and the earth. Their Natural Remedies are tinctures made of natural ingredients and are formulated to address conditions your pets face every day. Earth Animal Natural Remedies are made of natural ingredients and come in a recyclable glass bottle. Earth Animal has even taken their commitment to sustainability a step further as a founding member of the Pet Sustainability Coalition.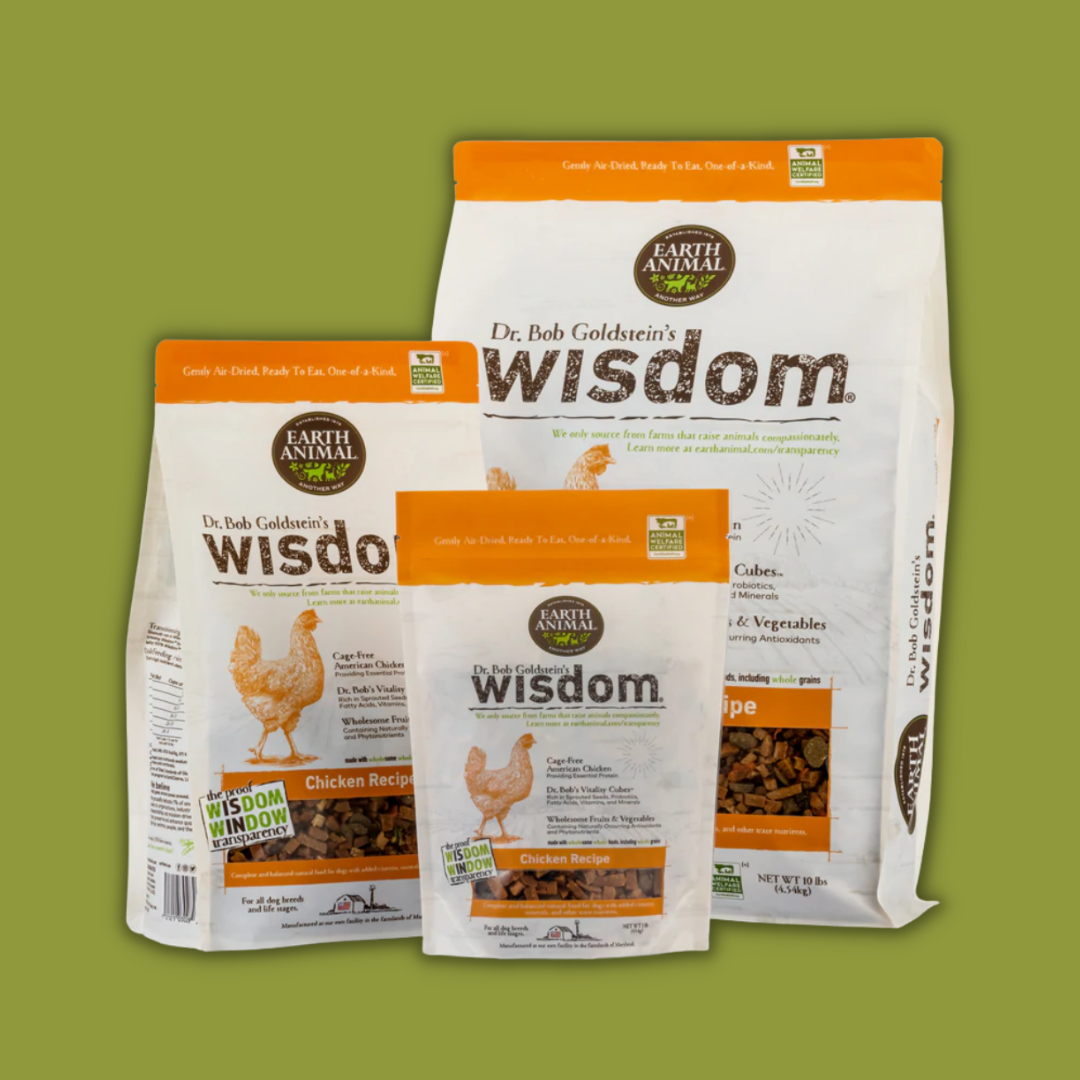 Wisdom Dog Food
Wisdom Dog Food utilizes gentle, air-drying methods with fresh, real food ingredients. The Pet Sustainability Coalition reported that an estimated 300 million pounds of pet food and treat bags are generated in the United States every year. Over 99% of these bags are not recycled. Wisdom Dog Food is looking to change that with their Flex-Forward program, a return-to-retail flexible packaging take back program. Wisdom Dog Food is also produced in an environmentally conscious facility in the United States.
KONG Classic
The KONG Classic Dog Toy is a classic for a reason. It is durable and can keep your dog entertained for hours. Not only is the KONG Classic a great toy, it's great for the environment too. The toy is made of all Natural Rubber and is made in the USA.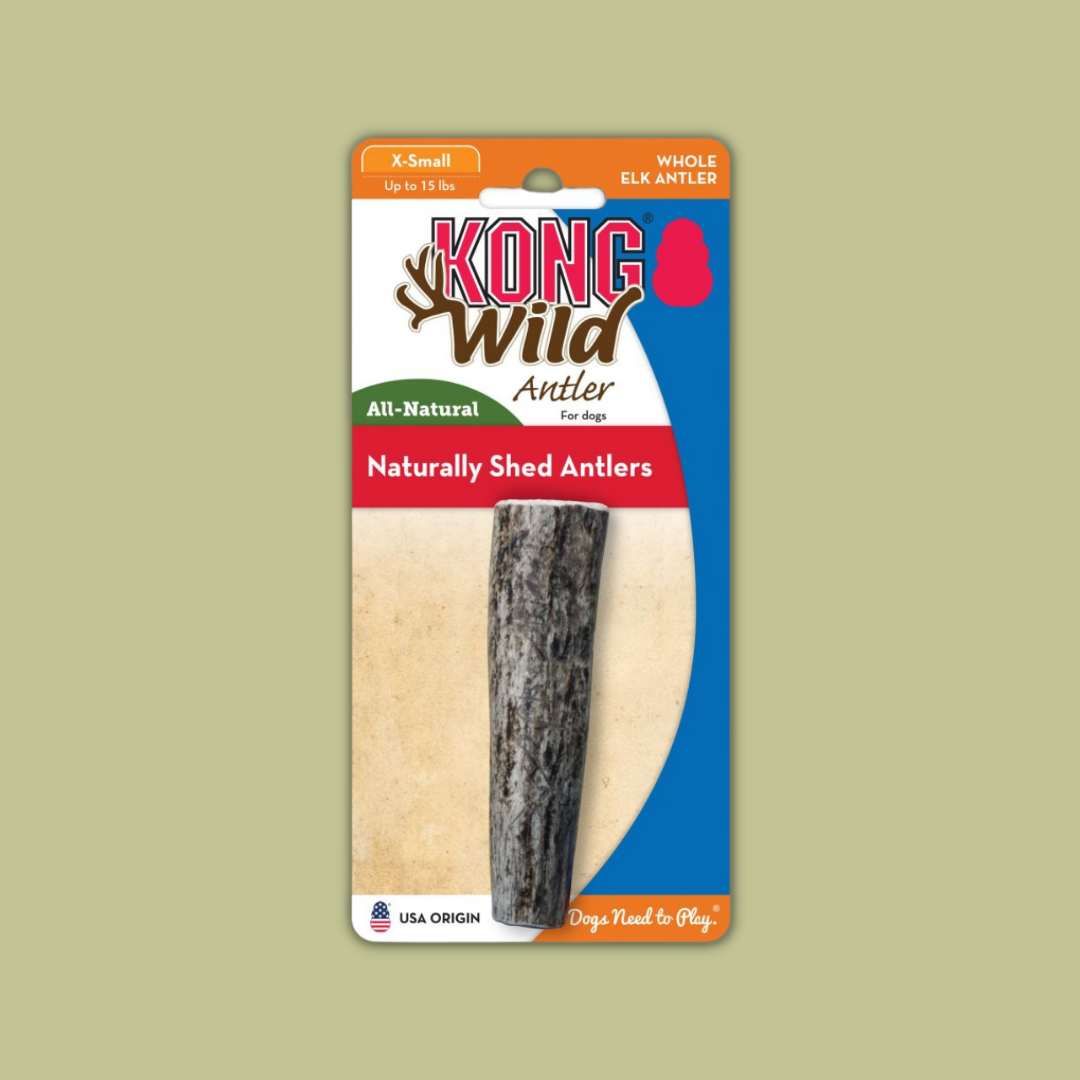 KONG Elk Antler
Bring a little bit of nature into your home with the KONG Elk Antler! These chews satisfy your dog's natural chewing instinct, while cleaning their teeth and freshening their breath. KONG Elk Antlers are naturally shed wild elk antlers and sustainable.